An imaginative and heartfelt exploration of human—and non-human—nature.
When their father left Jank, Anna, and Milo, he left a hole in their hearts as wide as the Nameless Canyon. But then came Luz, a mysterious creature who resided in their hearts and minds. And for a time, everything was alright. Until Luz, too, left. How could the three navigate life when their world was changed forever?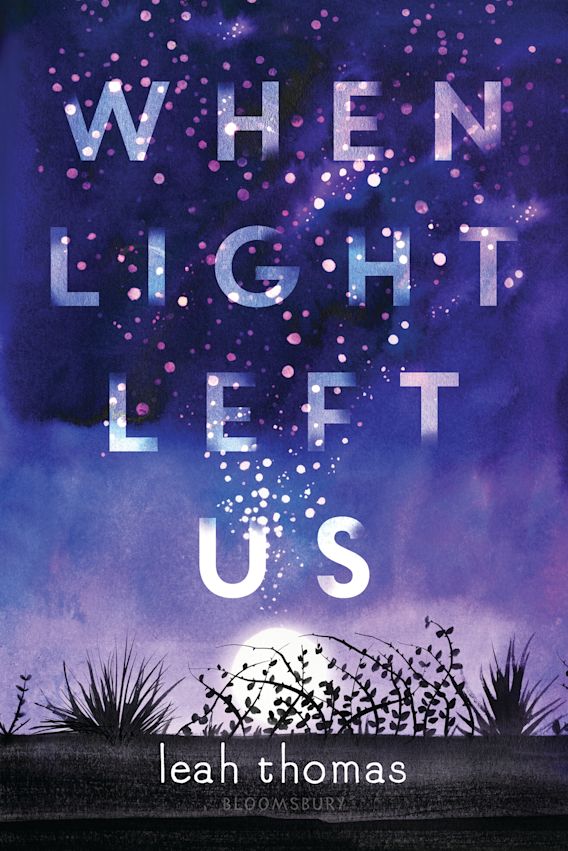 Another Leah Thomas story, with her signature sci-fi element. This time, it's about aliens. Readers who are not a fan of this kind of Steven Spielberg stuff might make a pass of this book. But the core of the story is not about aliens, but on three siblings, whose lives have changed after their father has left them.
When Light Left Us tells the story of Hank, Anna, and Milo. One day their father left their home at the edge of the Nameless Canyon in New Mexico without so much as a goodbye. They found solace upon the arrival of a mysterious creature who resided in their bodies. Sharing and accessing what's on their minds. But that creature left too, and once again they were filled with a void as large as the canyon itself.
"You don't think of the important questions until there's no one left to put them to."
It's my first time reading an alien element in a YA, having shied away with these kinds of stuff. The use of the alien Luz to relay the struggles of the siblings is a good technique altogether. Among the three siblings, I enjoyed reading Hank's POV the most. Well, admittedly because of his love affair(s) with Brendan and Orson. But also his way of thinking is much more grown-up compared to the two. "What do you think, Hank Vasquez? Why do you see me? Hank closed his eyes. "Because there was … I don't know. For a long time, no one saw me for what I was, either. Least of all me." Milo's POV, meanwhile, was interesting. Writing in a POV of a kid was no mean feat. Thomas translated Milo's thoughts into something profound and yet in the voice of a real kid.  
The timelines are confusing at first. Between when their father left, the time with Luz, the in-between, the past (before their father's fiasco), and the present. Making it a struggle to read. like how vivid the scenes are like, in that graveyard around a bonfire, with the characters telling their secrets. You could really envision the scene.
Geek Rate
Sky god worthy (5 out of 5 stars). When Light Left Us is a YA book that focused on three siblings, rather than a high school student and his love woes. Add to that the alien element and you got yourself a unique read. The climax is exciting, like watching a movie, without being too melodramatic. The concept of alien life as discussed here is in-depth and something new.
Reignell Francisco
I'm a Filipino content creator with passion for travel, history, football, and anything on TV. Visit my YouTube channel onelostgeek for my travel stories. Business inquiry: geekgodreview@yahoo.com