We present our 2021 list of top TV series.
Top 10: Elité
Geek Score: 3.69/5.00
I purposely skipped this series last year. A high school murder in Spanish? No, count me out. But it turns out there's more to it than just a bunch of parties (every episode). The "solving the murder" mystery every season is cool, but the "murderers" are kind of obvious from the get-go. Still, there's Guzman, Nadia, Ander, and Carla. No need for another explanation. And also, I'm Team Polo.
Top 9: Greatest Events of WWII in Colour
Geek Score: 3.69/5.00
"Greatest Events in WWII in Colour" focuses on the big events during the war but still managed to discuss the smaller events in between. You might have thought that this documentary is impartial, having discussed Blitzkrieg and Pearl Harbor attack and commending the Axis in some parts. But the impartiality and sense of wanting to elevate the Allies were there, the subjectivity very glaring. The series' way of discussing the war by topic, regardless of the timeline, might cause some confusion with the audience. Also, the narrative tends to repeat events again and again. Despite its flaws, I honestly find myself clapping after every episode.

Top 8: Hitler's Circle of Evil
Geek Score: 3.75/5.00
"Hitler's Circle of Evil" provides a superb analysis backed by pieces of documentary evidence. The series proved how diabolical Hitler's leaders were, discounting their claims that they were what they called "good Nazis"

Top 7: Young Royals
Geek Score: 3.78/5.00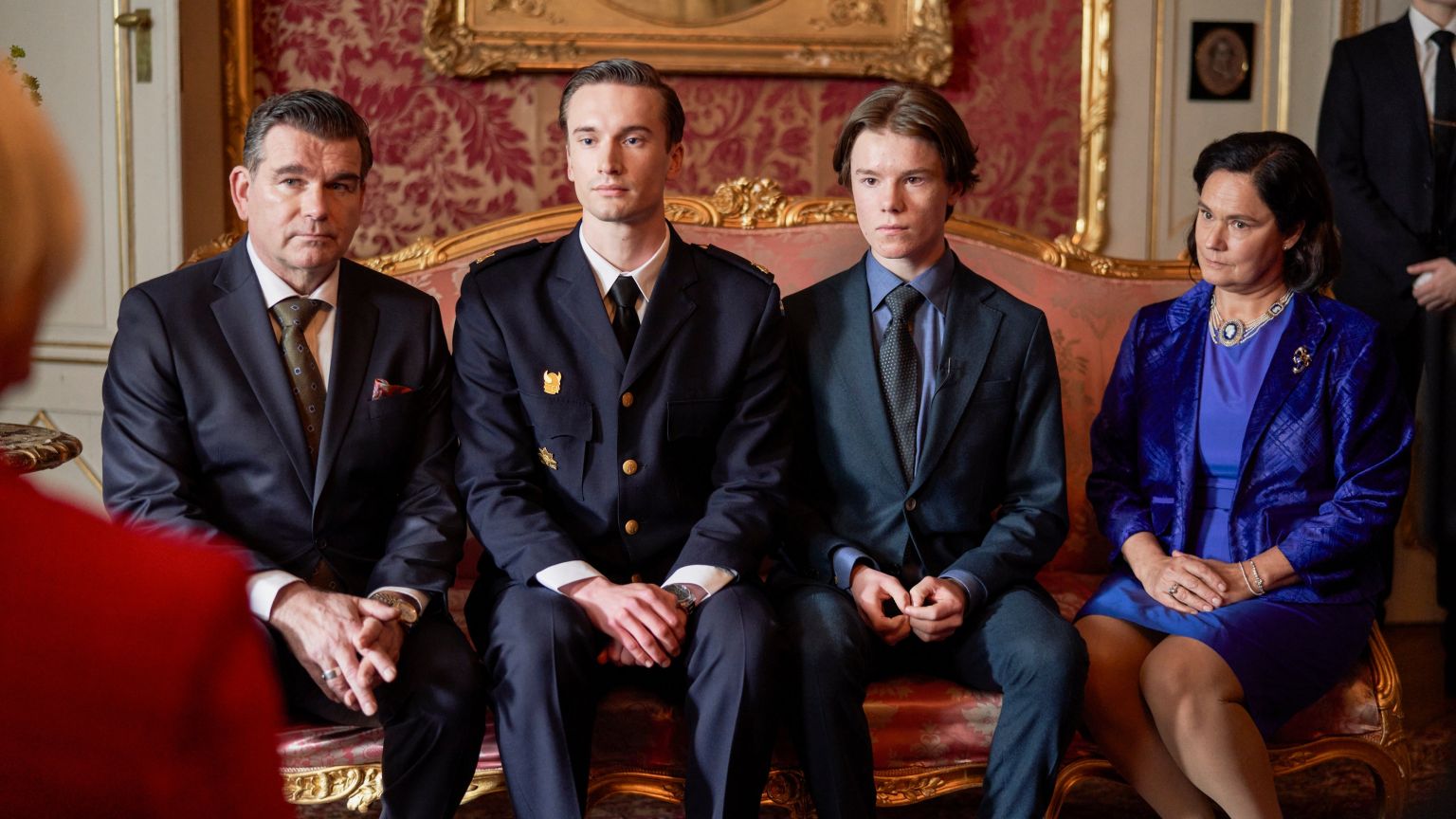 Not your realistic high school setting, even for an exclusive school, but "Young Royals" give us something new in terms of a YA story for its attempt at being real. Take a look at the actors in the series and you will agree that they really look like high school students.

Top 6: The Last Czars
Geek Score: 3.89/5.00
Who says documentary and drama could not work well? "The Last Czar" is pretty hard to sell, what with the story being unknown compared to other series of this type. But the narrations help a lot in bringing this piece of history into life.
Top 5: This is Us
Geek Score: 3.93/5.00
The only flaw in the scriptwriting is maybe that it's becoming too perfect. There are conflicts and problems sure, but I am afraid that the story might be veering towards Hollywood type series, its special magic flickering until it is gone. But this is nonetheless an amazing season and if "This Is Us" is not declared TV series of the year because of this season, this series might never get a chance for that title.

Top 4: Age of Samurai: Battle for Japan
Geek Score: 3.98/5.00
If I could point a flaw with this series, it is that it was narrated mostly from the point of view of Western experts (the series had only one Japanese expert). Still, "Age of Samurai: Battle for Japan" presents a detailed analysis of the battles during the civil war involving the samurais with historical accuracy. This is definitely a series that will not bore you and will keep you glued to your screen until the end.

Top 3: Travels with My Father
Geek Score: 4.11/5.00
Season 4 in Australia and Season 5 in the U.K. are not as funny as those in the past seasons in Europe or in Asia, the places they visited are not that interesting. But Jack Whitehall's signature comedy shines bright in these seasons, with of course his father in tow.
Top 2: Rise of Empires: Ottoman
Geek Score: 4.11/5.00
Unlike other docuseries produced by other countries, "Rise of Empires: Ottoman" is surprisingly balanced and factual in presenting the Fall of Constantinople. It presents new information that history geeks will sure love. The portrayal of Mehmed here was somewhat tamed. Nevertheless, the script and the acting give justice to the military brilliance of the famous conqueror so everything's fine. This show deserves applause.

Top 1: How to Sell Drugs Online (Fast)
Geek Score: 4.24/5.00
Is the third season of "How to Sell Drugs Online (Fast)" as good as the first two seasons? The answer is yes, and it could be the best among the three seasons. The season finale was really enjoyable and exciting to watch, and the cliffhanger at the end will make fans ask for the fourth season, pronto.
Reignell Francisco
I'm a Filipino content creator with passion for travel, history, football, and anything on TV. Visit my YouTube channel onelostgeek for my travel stories. Business inquiry: geekgodreview@yahoo.com